West LA
West Los Angeles
Nestled between Santa Monica, Brentwood, Culver City, and Beverly Hills, West Los Angeles is at the heart of LA's cultural identity. Minutes from beaches, hills, UCLA, world-class dining, and shopping, West LA has something to offer everyone.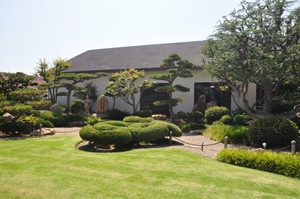 Points of Interest
Sawtelle Boulevard
A mile long stretch of this North-South running street features a number of small Japanese restaurants, which sell some of the most delicious udon, sushi, and teppanyaki in Los Angeles.


The J. Paul Getty Museum
Located in the Getty Center, The J. Paul Getty Museum in Los Angeles houses European paintings, drawings, sculpture, illuminated manuscripts, decorative arts, and European and American photographs. The building itself is also one of the most beautiful and innovative pieces of architecture in LA.


Skirball Cultural Center
The Skirball Cultural Center has established itself as one of the world's most dynamic Jewish cultural institutions, and among the most prominent cultural venues in the United States. Its mission is to explore the connections between four thousand years of Jewish heritage and the vitality of American democratic ideals. It seeks to welcome and inspire people of every ethnic and cultural identity in American life.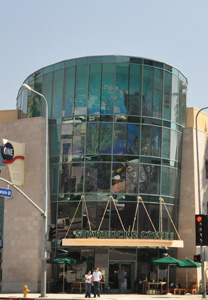 Restaurants
View Urban Spoon's list of the best restaurants in West LA.
Schools
Public Schools
The Los Angeles Unified School District provides provides education at both the primary and the secondary levels.
Private Schools
Los Angeles Statistics
People
Population: 3,849,378
Population Density: 8,205/sq mi
Median Age: 32
Married: 41.9%
Average Household Size: 2.83 people
Median Household Income: $36,687
Climate
Rainfall (in.): 15
Precipitation Days: 35
Sunny Days: 263
Elevation: 233 ft.
Voting
Democrat: 63.102%
Republican: 35.598%
Independent Other: .282%
Independent Liberal: .409%
Independent Conservatives: .609%